Business Members
These people and businesses believe in the concept of free, environmentally friendly, outdoor events. Their business membership helps to support our "Online Clubhouse" and Club administrition.
Please consider doing business with the business members of our Club. If you appreciate their support, please tell them either by email or better yet, in person.
If you are a business and would like to support the Club in some way, or you would like to recommend a business you feel shares the vision of the Club and would benefit from supporting the Club, please consider taking out a Business Membership in Club Fat Ass. We appreciate it!
Active Life Physiotherapy
To provide endurance athletes and the North Shore community with with one-on-one physiotherapy expertise and support services in a unique community centre atmosphere. We aim to promote and inspire others to maintain a healthy active lifestyle in the achievement of personal fitness goals.
Services offered:
Physiotherapy services
Video running gait analysis
Video bike fit assessment
Functional movement screen
Contact us:

Please click on our logo to learn more about what we do to help you.
Heather King, Registered Physiotherapists
Breathe Magazine
Give Your Coffee Table Something to Brag About.

As a business member of Club Fat Ass Breathe Magazine offers members a discounted rate. Visit www.breathemag.ca/subscribe and enter "CFA" for the coupon code to get 25% off.
BREATHE MAGAZINE is a look into the lifestyle of those involved in adventure and endurance sports. BREATHE is full of personal stories of competitive and non competitive adventures and expeditions, objective interpretations of industry trends, training tips for beginners, new product spotlights and lifestyle specific food recipes. Immerse yourself in the intricacies of those who aspire to push their bodies to limits in pursuit of personal goals.

Burrard Health Centre Massage Therapy

Welcome to our newest business member, Shem Sharifi and the Burrard Health Centre Massage Therapy.
Therapist Shem Sharifi graduated from the West Coast College of massage therapy in 2006. This training is one of the most intense programs, and it is one of the best schools of its kind in North America. Shem is a part time college instructor of massage therapy, has been employed as a health care giver for 6 years, and also enjoys helping patients with special needs. Given his passion for massage therapy, he has decided to pursue a career in this area
In Downtown Vancouver, BMT's approach is a drug-free, healthy and cost-effective way to take care of your body. It can benefit chronic neck and shoulder stiffness related to long-term computer use, relieve pressure and strain on the back related to body changes during pregnancy, and release spasms that develop due to sports and other physical activities.
Their Registered Massage Therapists (RMTs) are qualified professionals under British Columbia college of Massage Therapy, highly-skilled in techniques such as Neuromuscular facilitation (NMT), trigger point therapy, Myofascial active release, therapeutic exercise, stretching, postural education as well as Swedish massage.
BMT is conveniently located in Downtown Vancouver, across from St. Paul's Hospital on Burrard Street. They offer a convenient, clean massage therapy clinic in Vancouver to accommodate your needs and your schedule. If you work downtown, feel free to book a massage therapy appointment with them during your lunch break, or after work on your way home. They'll work with your schedule and make sure you achieve the results you expect from highly trained and professional massage therapists.
Distance Runwear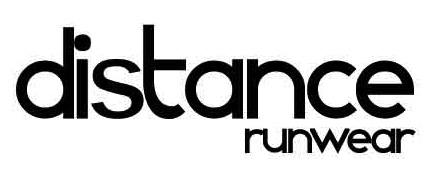 Distance Runwear specializes in useful stuff for people who love to run. It's conveniently located on Vancouver's popular Main Street.
Owners Dave and Meghan Cressman are active athletes with numerous years of experience in retail. Dave has been a long distance runner since the age of 11 and has participated in some amazing events locally and around the world. Some of his accomplishments include the famous Marathon des Sables and a top finish in the Vancouver New Years Day Fat Ass 50K run.
Distance Runwear carries functional and fashionable clothing, useful things and of course, a great selection of the best footwear for road and trail. ( http://distancerunwear.wordpress.com/ )
Impact Magazine
Impact Magazine is a bi-monthly magazine for people who care about improving their overall health, fitness and lifestyle.
A leader in the fitness industry, IMPACT Magazine is committed to publishing content provided by the best experts in their fields for those who aspire to higher levels of health, fitness, and individual sport performance.
Now in its nineteenth year, IMPACT Magazine is one of western Canada's longest-running published magazines. It is also the only Canadian publication dedicated to health, fitness, and sport. Through our feature articles and regular departments, including workout, running, food and nutrition, sports medicine, fitness, training, and gear, we reach Canadians who are concerned about their health and fitness and desire to have current, relevant, and reliable information at their fingertips. Readers trust IMPACT.
IMPACT Magazine is based in Calgary and Vancouver, but the magazine reaches far beyond. IMPACT Magazine covers current fitness issues and trends that are of interest to all Canadians. Many of our dedicated and qualified team of contributors have been with us since the beginning and are well known and respected in their specific areas of expertise. Our readers know this.
If you would like to know more about IMPACT Magazine and/or have IMPACT delivered to your store or event - please contact Richard Seymour at their Vancouver office. richard@impactmagazine.ca or 604-642-0017
Kintec
In addition to being an active Business Member of the Club, Kintec provides the prizes for our our annual contests, convenient venues for speaker events and offers each CFA member a free biomechanical assessment and a discount on select products.

(click on the coupon image for a print version)
All Kintec floor staff are university-trained human kinetic specialists, whether they have degrees in Human Kinetics, or in Kinesiology. You can be confident in knowing that you are being served by the best in the industry.
Kintec knows that the latest technology and the most highly skilled staff are not enough to help you enjoy the health you deserve. That's why they take the time to understand and analyze your personal foot care needs—from prescription orthotics to gait analysis, injury braces to fitted footwear—ensuring you receive the best care possible. And most importantly, they believe in empowering you, the client, with the knowledge you need to actively participate in your own health. You can feel good trusting your foot-care to Kintec.

Kintec's Core Values
1. Passion for Helping People
2. Constantly Pushing Ourselves to Be Better
3. Be the Best in Our Field
4. Commitment to Professionalism
5. KISS (Keep It Simple Stupid)
6. Open/Honest Communication
7. Believe in What We Do
8. Active Lifestyle
9. Confident but Humble
10. Have Fun/Teamwork
Kintec's History
--------------------------------
Kintec was founded in 1991 in the heart of the Vancouver Medical community. We started a small professional retail clinic that specialized in the design and manufacture of Custom Foot Orthotics, Sports and Occupational Injury Braces and Specialty Orthopaedic Footwear. We started with one simple goal in mind - to be the best in our field. Working by medical referral, Kintec quickly became recognised as the leader in the field. Since that time, we have grown to 5 full-time stores and operate 1 satellite office.
Our customers now come from all over North America and Europe with one goal in mind - foot comfort! Our footwear selection now includes athletic, comfort casual and orthopaedic shoes. Our certified professional staff can ensure you get the footwear that's right for you. Kintec was the first company of its kind to introduce the F-Scan in-shoe gait analysis system into a public clinical setting.
Prior to us, this revolutionary new system was only used in research and teaching facilities. Kintec was also one of the first companies to use CAD/CAM technology for the design and fabrication of their foot orthotics. From personally designing custom orthotics to meet your needs, to fitting you with footwear that will work with your foot, our goal is not to be the largest in our field. It is simply to be the best.
Our Philosophy
--------------------------------
At Kintec, we know the latest technology and the most highly skilled staff are not enough to help you enjoy the health you deserve. That's why we take the time to understand and analyze your personal foot care needs—from prescription orthotics to gait analysis, injury braces to fitted footwear—ensuring you receive the best care possible. And most importantly, we believe in empowering you, our client, with the knowledge you need to actively participate in your own health. You can feel good trusting your foot-care to us. Because at Kintec, we know feet.
Who Are We?
--------------------------------
Our staff of Canadian Board Certified Pedorthists and Technicians is a highly qualified team of individuals, ready to help you. As Pedorthists, we specialize in the foot and lower limb mechanics of the human body. Our pedorthists first possess a Bachelors Degree in Kinesiology or Health Sciences, and then follow an extensive in-house residency program. Upon completion, these individuals must successfully complete examination by the Pedorthic Association Of Canada to become certified. For more information on pedorthics, visit www.pedorthics.ca.
Landsea Tours & Adventures
Landsea Tours & Adventures, owned & operated by 3 locals - one being a 'Club Fat Ass' member, offers a variety of half-day and full-day sightseeing excursions as well as Private Tours and Charters in and around Vancouver, Victoria, Whistler and Vancouver's North Shore. Perfect for your visiting friends & family coming to our beautiful city! Let us take care of them, while you get your 'Fat Ass' out on the trails!

We are a boutique tour company that utilizes the flexibility of mini-coach touring to bring you a personalized tour that a big motor coach can't. Our tour guides take the time to take care of your personalized needs and answer your questions, accurately.
Mosquito Creek Bar & Grill

Thanks to a standing offer of a free beer to all participants and crew of Club Fat Ass events, the Mosquito Creek has become the de facto location in the Vancouver area for the post-event parties after Club events.
Many thanks to Manager Kelly Nielson and his wife, Lucie Paquet!
Trail Runner Magazine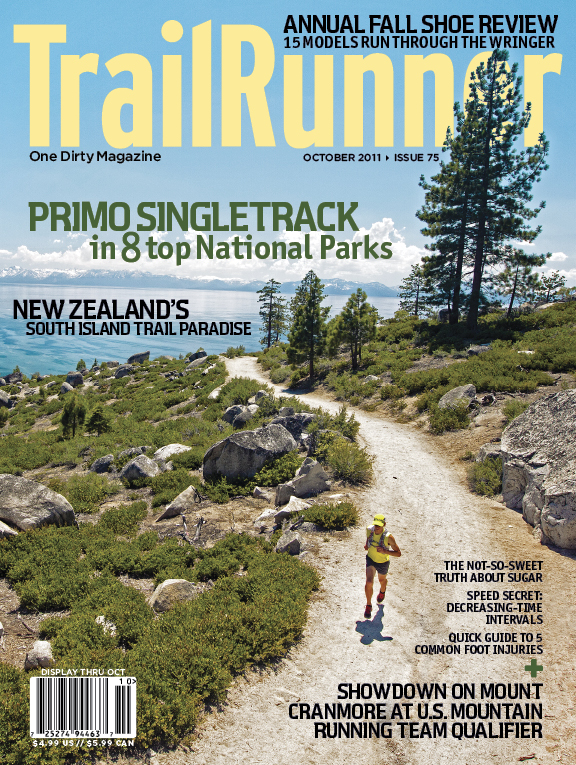 TRAIL RUNNER is a magazine for runners of all ages and abilities. We strive to inspire and inform with accurate, useful and in-depth articles, off-road writing and compelling photography.

A big "Thank You!" to Paula Stepp at Trail Runner Magazine for the support of Club Fat Ass since 2006. Trail Runner provides subscription certificates as draw prizes for many Club events.

Trail Runner also offers members of Club Fat Ass a special discounted subscription price for Trail Runner magazine. You can go to https://trailrunnermag.com/subscribe_frm.php?special=152 and enter this promotion code (CCFA0112) to get $5 off a regular subscription price: $17.95 for 8 issues.
West Coast Grouting
West Coast Grouting provides professional sewer and storm drain, telespection and grouting services. Owner Tom Mills has been supporting Club Fat Ass for a number of year and was actively involved in the success of the city boys conquering the Sunshine Coast Trail back in 2003.
"Our expertise in confined space entry, inspection and repairs is widely acknowledged in the industry. Municipal, commercial and industrial business as well as contractors, developers and homeowner associations make up the majority of our satisfied clients.
Our specialized equipment and highly-skilled staff enables us to provide rapid response and a variety of solutions for a wide range of grouting requirements.
We are equipped with the latest in technology to provide rapid, reasonably priced service. Our experts are trained in hazardous confined space entries and work with a confined space zoom video camera."
Based in Fort Langley, British Columbia, West Coast Grouting has been responsive to the needs of the western Canada community since 1993.
Past Supporters and Sponsors
The success of Club Fat Ass is due to the efforts of many, many people over a long period of time. We have very long memories. While not actively involved, the following people and businesses have helped Club Fat Ass over the years. A heartfelt "Thank you!" for your contribution to our success!
Penpix Design Inc.
Matt Arjmandi, President
Matt helped fix problems with an earlier website design. He also provided coaching on CSS and website best practices
BPO Canada
The guts of our "online clubhouse" need updating from time to time. Roshan Shah and the team at BPO updated our website to Drupal version 5.1 in the fall of 2007.
Contact Printing
Contact Printing is supporting the printing of our Club brochure with a much appreciated sponsorship. A huge Thank You to Dave Brown.

Located in beautiful North Vancouver, British Columbia, Canada, Contact is the largest full-service print shop on the North Shore.
Contact Printing & Mailing Ltd., established in 1981, is owned and operated by partners David Brown and Bob Gibson.
The 18 long-term and loyal employees pride themselves on their commitment to excellent customer service, always striving to create and nurture long term client relationships.
The company serves clients throughout British Columbia's Lower Mainland, plus from West Vancouver to Whistler, throughout the Sunshine Coast and in Washington State.
Core Running

Core Running presents the foundation level Performance Clinic. This program will help you improve your performance and reduce your risk of injury by teaching you proper running biomechanics, strengthening your core and making your running muscles more powerful.

Open to runners of all ability levels from beginner to expert. The North Vancouver clinic runs for 5 weeks from Sept. 21 to Oct. 26 on Monday and Friday mornings. For complete details see www.corerunning.com.

CFA members get 10% of the clinic fee.

Program created and instructed by Curb Ivanic, MS, CSCS of Ultra Fitness and a CFA member. Curb is a strength and conditioning coach with a masters degree in Exercise Science and enjoys running anywhere from 5K to 50KM+.
DesignR
DesignR's, Rich Rawling brings a unique perspective to his craft. A broad-ranging education background in visual design, fine arts, and engineering allows him to blend the creative visual sensibility of the fine artist with the efficiency and clarity demanded by the world of science.
Rich's involvement with Club Fat Ass dates back it to 2000 (2 years before the birth of Club Fat Ass.) We thought we'd do something special for the 10th anniversary of the Vancouver Fat Ass 50. Rich graciously redesigned our very utilitarian website and provided a platform that served the Club during its first few years.
Dr Scott Merkley @ Aarm Dental Group
Aarm dental group dentists are dentists who share a common philosophy. We believe that high tech dental treatments and techniques are key to providing our patients with healthy, happy and beautiful smiles - for a lifetime. However, we also believe that high tech dentistry is useless unless it is married to accurate diagnosis, great clinical skills and effective communications abilities.
A very important component of Aarm's vision is to provide its dentists and teams an opportunity to lead a balanced life between personal commitments and professional and academic excellence.

Dr. Scott Merkley worked at the Aarm Whistler clinic for the last 3 years and recently began working out of the Beach office in 2009. Scott has been a trail runner for the last 6 years and enjoys getting out on the north shore trails as much as his free time will allow. He looks forward to participating in the Club Fat Ass events throughout the year. He routinely participates in the 5 Peaks series, Mountain Madness races and completed the Knee Knacker last summer!
Have fun on the trails!
International Travel Maps and Books
ITMB kindly donated various maps to Club Fat Ass's travelling members. If you are heading of to any of the countries below, please contact Club Fat Ass and we can provide you with one of the dontated maps. If you'd like to purchase other maps, ITMB offers Club members a 5% member's discount.

Bahamas
Germany
Sao Paulo City Map
South America: South
Venezuela Travel
South America: South
Romania Travel
Ho Chi Minh/Saigon
Rio De Janeiro City
Tunisia
Gabon
Malta & Gozo
Hokkaido (Japan)
Lima (Peru) City
East Kootenay Region
Estonia Travel
Harare/Bulawayo Map
Sarawak Travel
US Virgin Islands
Togo/Benin Travel
Guianas
Montevideo
Stein Valley (BC)
Thompson/Cariboo

ITMB Publishing (International Travel Maps and Books) prepares detailed travel maps and atlases of countries and regions around the world, specializing in Africa, Asia, Canada, the Caribbean, Europe, the Middle East, and Latin America.
As a publisher, ITMB has released more than 325 titles to date and is adding about 30 new titles each year. We also distribute the products of other publishers such as Canada Map Office, Borch, Freytag & Berndt, Hema, and Nelles.
We also have a retail store in Metro Vancouver, at 12300 Bridgeport Road, in Richmond, half a block west of IKEA. The location carries an extensive range of travel maps, globes, and travel guides.
KINeSYS
"Protecting the Health of Active Families"

Our vision is for KINeSYS Inc. to be a pioneer and global leader in the Performance Bodycare and Suncare categories, with a reputation for quality and innovation respected by our business partners and consumers. KINeSYS will prove that a company can be profitable and yet maintain its integrity and ethics.

KINeSYS' Jeff Kletter has provided Club Fat Ass events with great draw prizes designed to keep CFA members protected from the elements for several years.

Mountain Equipment Co-Op
The MEC is Canada's one-stop shop for outdoor gear. A business co-operative, they are also quiet supporters of many grassroots outdoor clubs such as Club Fat Ass.
MEC and Club Fat Ass actively support several common causes. One of those causes is Porter's Progress, an organization based in Kathmandu, Nepal that helps poor porters obtain shoes and clothing.
The MEC encourages its employees to lead a healthy outdoor lifestyle. It's not surprising then, that many MEC employees are Club members.
The 2005 Club colors, your blue Club T-shirt, is from the MEC.
A particular "thanks" to Laurie Edward, Community Involvement Coordinator at the MEC for her help during 2005 and 2006. Laurie helped the Club obtain a sustainability grant from MEC in 2004. The MEC helped get the club off the ground by supporting our social and environmental efforts . Thanks, as well, to the following MEC employees for participation in or supporting Club Fat Ass with their time and advice: Keith Nichol, Gord Betenia, Peter Robinson, Peter Carr-Locke, Gord Rose, Karen Berrisford, Matthew Struthers, Lorie Moody, Kate Scholz, Denise Taschereau and the many MEC employees who are also Club members!
NextPhase Strategy
Ullrich Schade, President
Ullrich and his team helped us to design the "porker" logo that you can see in the upper left corner of this website and on your Club t-shirts
Ulrich also helped us with an earlier newsletter template
Peak Centre Vancouver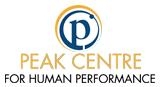 We are Canada's leader in individualized training solutions. Whether you exercise for performance improvements, health or fitness, you are driven by results. We too are driven by results, because your success is our goal.

We all have goals. In sport, health, family, careers, or life. The best way to achieve these goals is through measurable objectives. Small steps taken towards large accomplishments. But what is that first step? In the performance, health and fitness fields, we are unique in that we provide you with an accurate, objective, knowledge-based starting point for your fitness. We have the ability to measure your current fitness level, track improvements and validate your training regimen.
Point Grey Naturopathic Clinic
Dr. Pushpa Chandra is a Vancouver based Naturopathic Physician with an integrative approach to healthcare. Her background includes over 27 years of acute care hospital experience as a registered nurse and 22 years at BC Children's Hospital in critical care, working with the province's sickest children. She specializes in Pediatrics and Sports Medicine.
A competitive sports enthusiast, Dr. Pushpa has completed multiple marathons and triathlons, including Ironman Canada in 2000. She is passionate about working with athletes to help them achieve their personal best. Her athletic background gives her a unique insight into Sports Medicine, having suffered through various injuries over many years of competition. She believes in providing the body with the tools it needs to heal itself. Dr. Pushpa's philosophy is based on prevention and maintaining optimal health through Naturopathic medicine. She believes that nutrition and exercise play a vital role in the maintenance of good health.
Reaching out to the community is also one of Dr. Pushpa's passions. She has been involved in a variety of community health seminars, and has given public talks about health and wellness. In 2004, Dr. Pushpa traveled to Chandigar India as a volunteer with Operation Rainbow Canada, an organization that provides medical treatment and surgery to underprivileged children.
Rackets and Runners
Kevin Thomson at Rackets and Runners provided 100 cotton t-shirts for the 10th anniversary of the Vancouver Fat Ass 50. If you come across one of these historical t-shirts, hang onto it as it's a true collector's item! Kevin also helped to source our first official Club Fat Ass shirts in 2003 and 2004. The first edition was a green technical shirt from GAIA. The second year we went with a red shirt, also from GAIA. Kevin expertly handled everything from ordering through to screen printing.